Independence High School presented Pippin the Musical on February 25th through the 28th, 2016. And if you've ever seen Pippin, you'll know the show includes more than singing and dancing.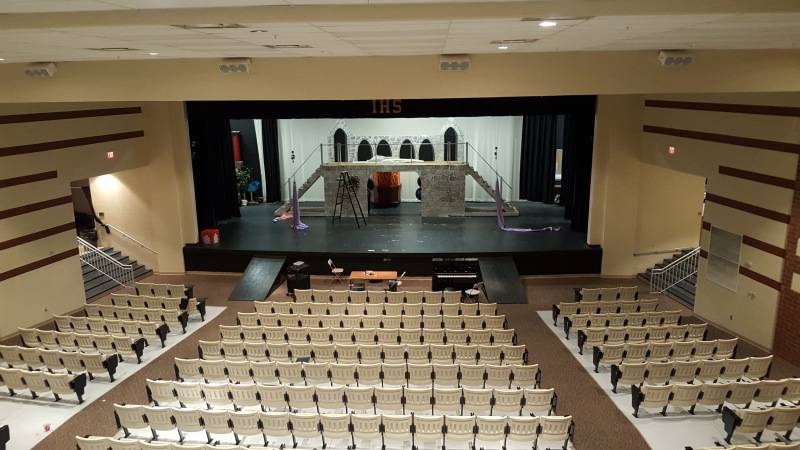 The Broadway version of Pippin is filled with acrobatics, gymnastics, and special effects that greatly limit a high school reproduction. Luckily, with the right mix of dedication from students and teachers, Indy High will be try their hand at pulling it off.
        Springtree was tasked with setting up two aerobic silks that would hang above the stage and be lowered at onec point during the play. Specially-made aerobic silks were ordered and hung using a fly pully system. The silks are raised and lowered from one side of the stage and when not used will rest high enough above the stage so as not to distract the audience from the play.