getting started: how to add fixtures
   In this post, we'll go over how to:
Add a fixture from the library
Arrange fixtures in DMX channeling
Duplicate fixtures
Create and customize your own fixtures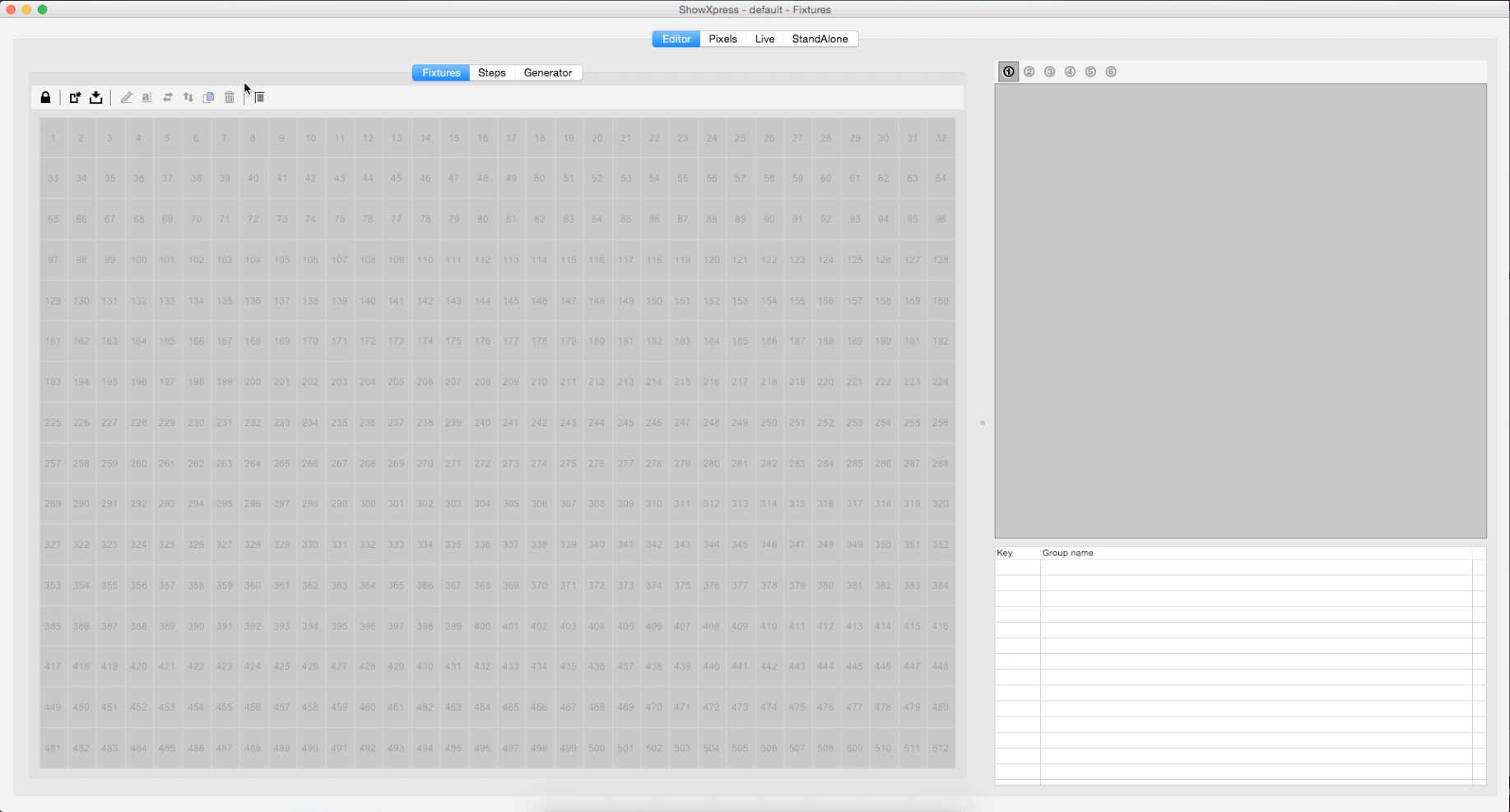 1) Add a fixture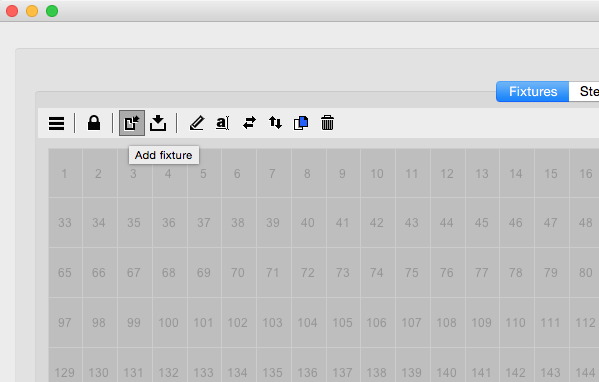 To add a fixture, click the Add fixture icon (third icon) from the bar above the DMX channeling section. This will open an extensive library where you can choose your type and number of fixtures.
2) Choose your fixture from the library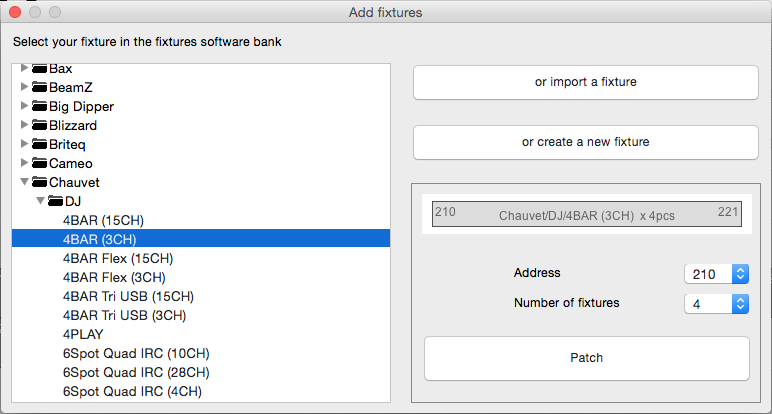 In the window that opens, fixtures will be listed by their brand. In this example we are choosing a Chauvet brand DJ 4Bar with three
channels.
To the right is the Number of fixtures dropdown menu. In this example we will add four DJ 4 Bar lights.
When you have selected your fixtures, hit the Patch button.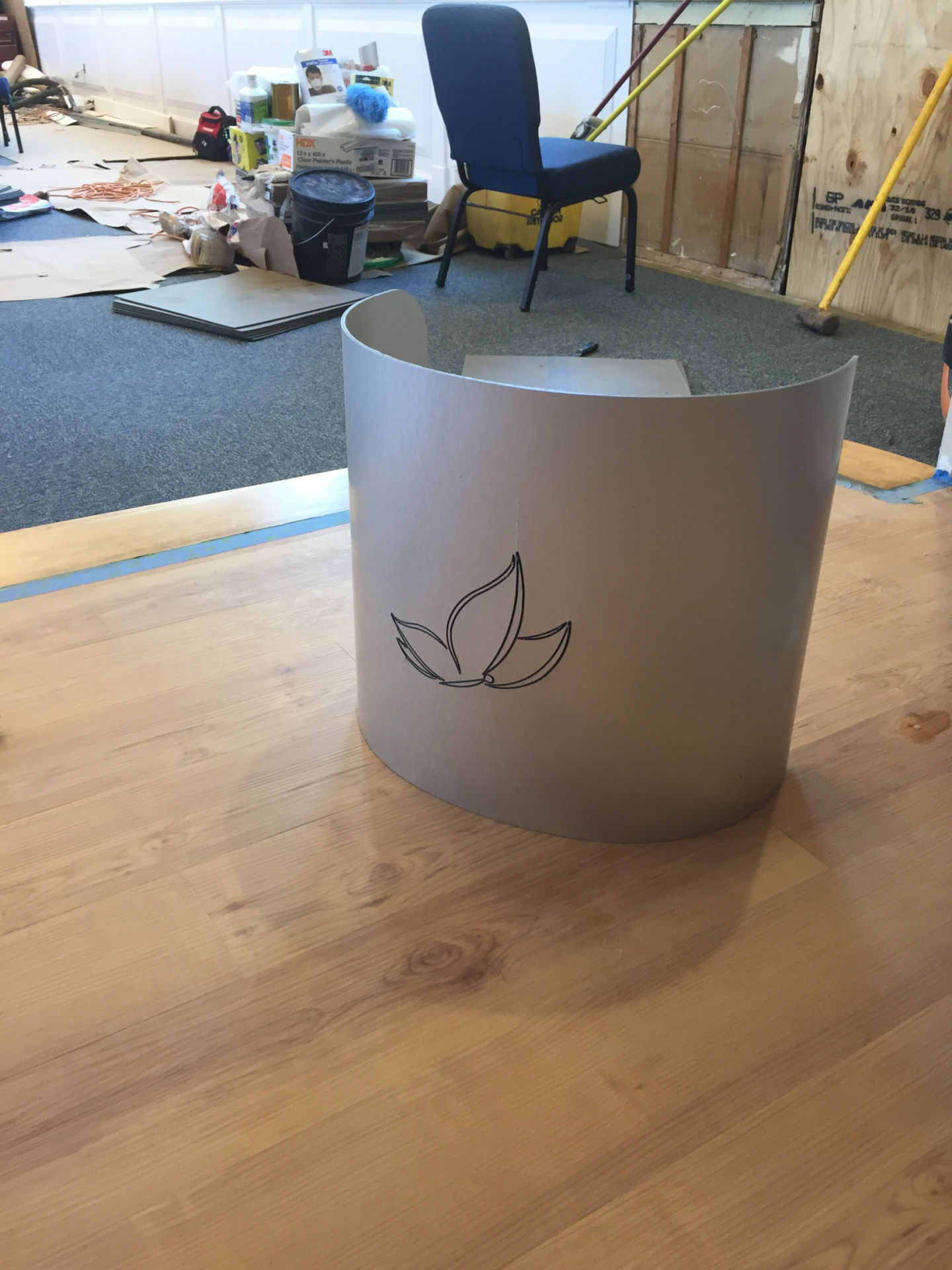 3) Arrange your new fixtures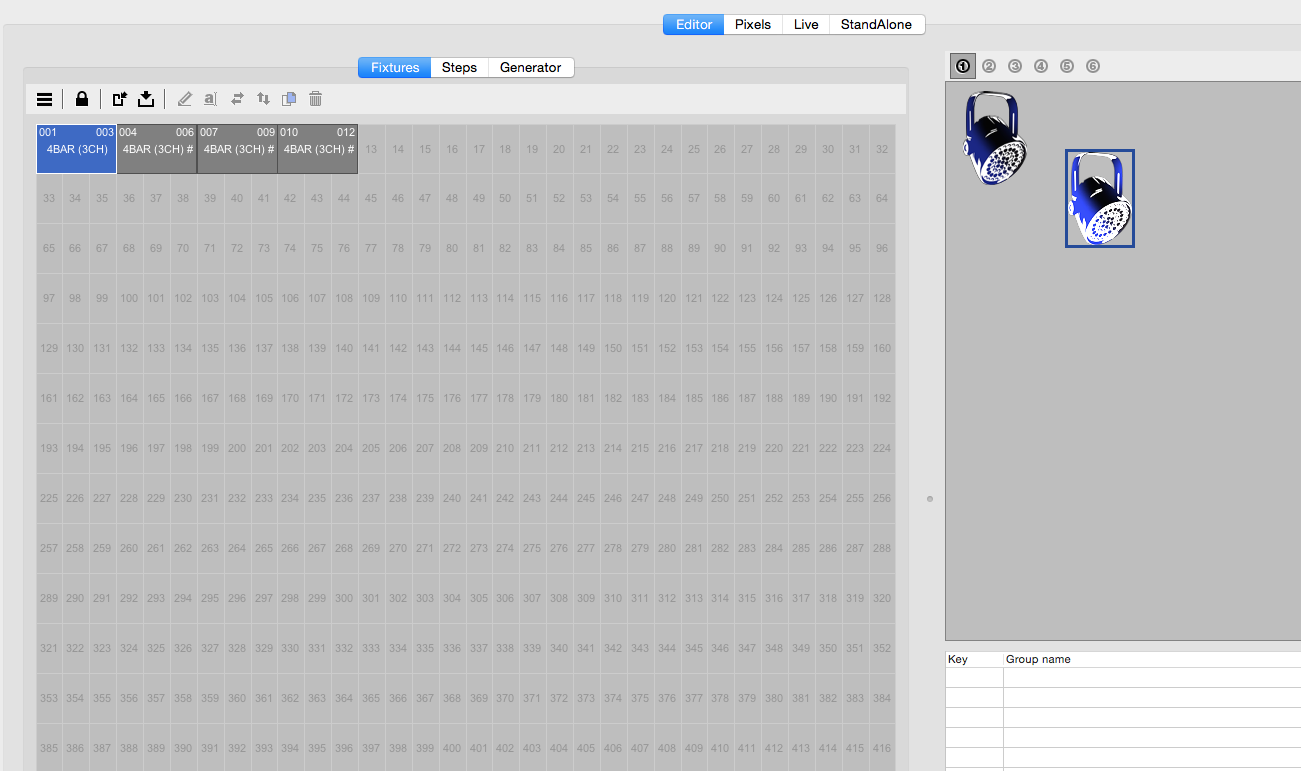 You will notice that the fixtures automatically fill in the channels in the DMX section and show as images in the showroom section.
      *Because the DJ 4 Bar fixtures have three channels, they will be placed accordingly in the DMX section. In the image you can see the first bar light extends from channel 001-003. The second light is automatically placed in spaces 004-006, and so on.
The Showroom images are placed on top of each other, so you will have to drag them apart. The showroom section is great for arranging fixtures as they would be placed in a real setting.
4) Duplicate your fixtures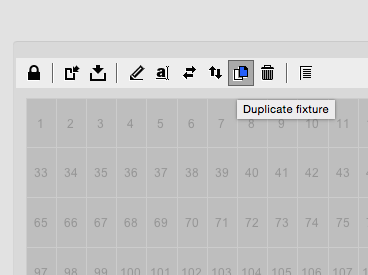 If you want to duplicate a fixture you have already added:
1. Select the fixture you want to duplicate.
2. Click the Duplicate fixture icon (see image) and enter the number of extra fixtures you want to create.
3. The new copies will be automatically placed beside the original.
But wait! What if the fixture I want isn't in the library?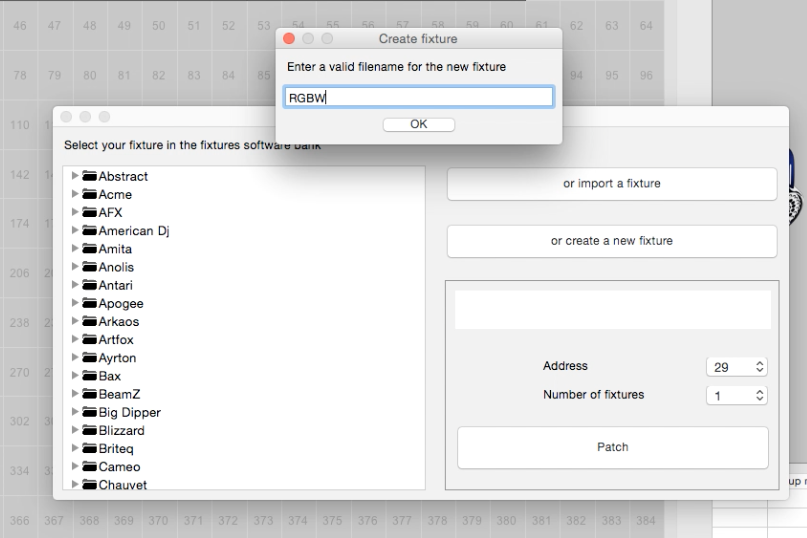 If you cannot find your fixture in the library:
1. Click the create a new fixture button to the right.
2. In the window that pops up, create a name for your fixture then click 'OK'.
   *It would be wise to create an identifying name for your fixture. In the example image above, we named the light RGBW (for a light that will create red, green, blue, and white light).
3. In the next pop-up window enter the number of channels you want your fixture to have. Click 'OK'.
Customize your fixture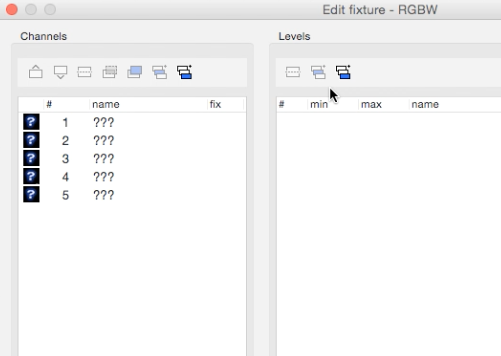 Select the fixture to assign its channel attributes. In our example we created an RGBW light. So we would have to assign our first channel as 'red.' The next channel should be green, then blue, etc.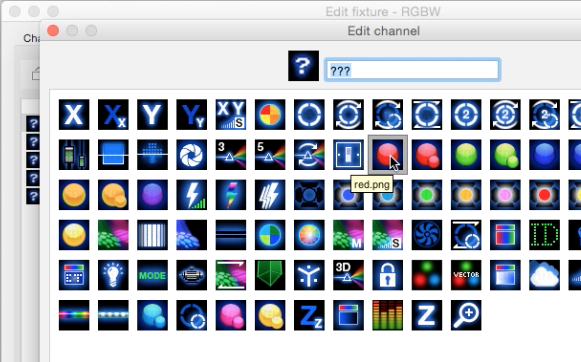 There are a lot of options for channel attributes. If you don't know what the attribute icons mean, hover your mouse over them for their name.