For a good while now we have been busy with a church located in Wood Ridge, New Jersey. The Transformation Life Church has been living up to its name by renovating their traditional building for upcoming contemporary worship services. They called on Springtree to install new lighting, sound, and video systems, as well as to create custom-made shell covers for sconce lighting.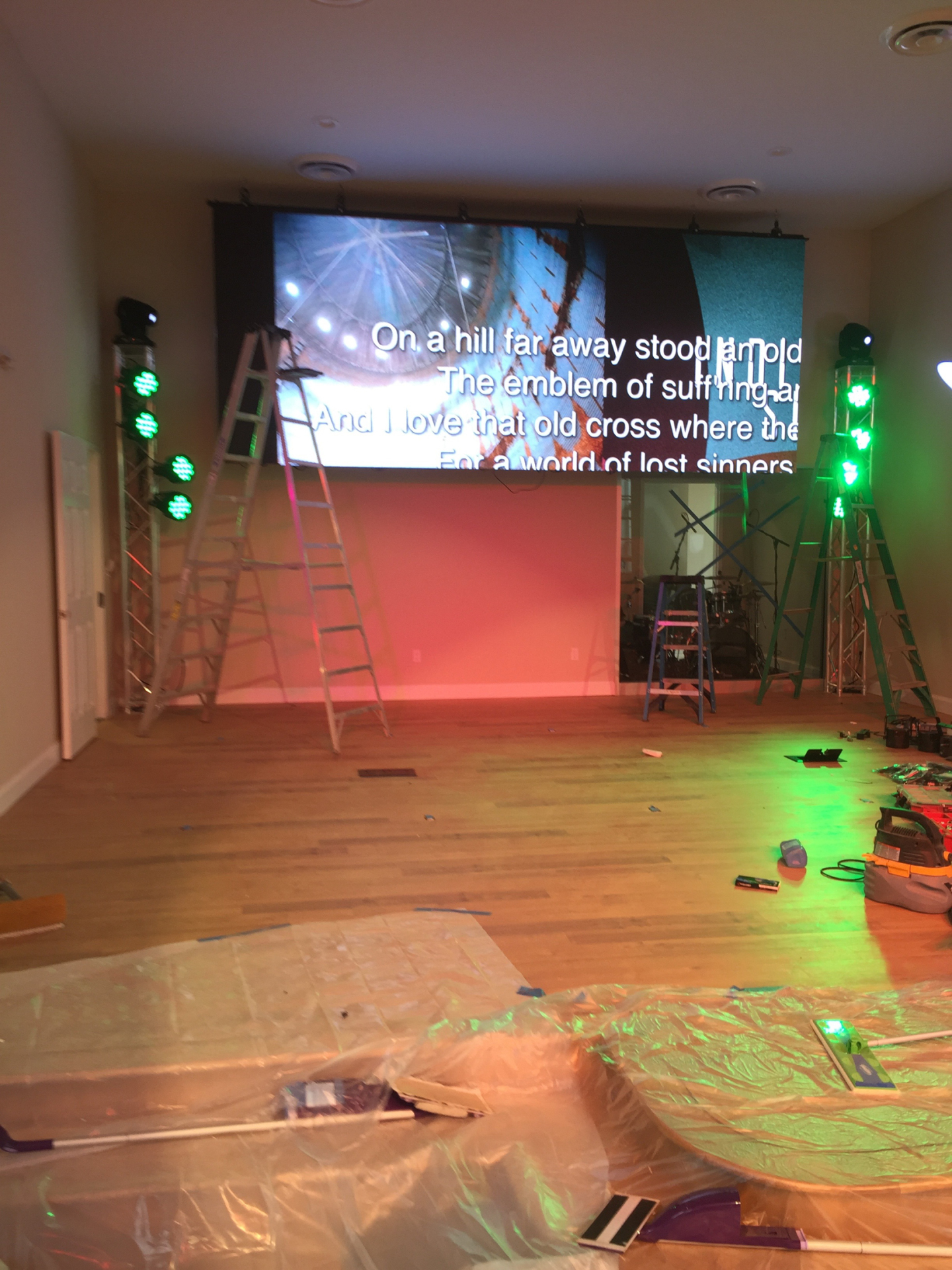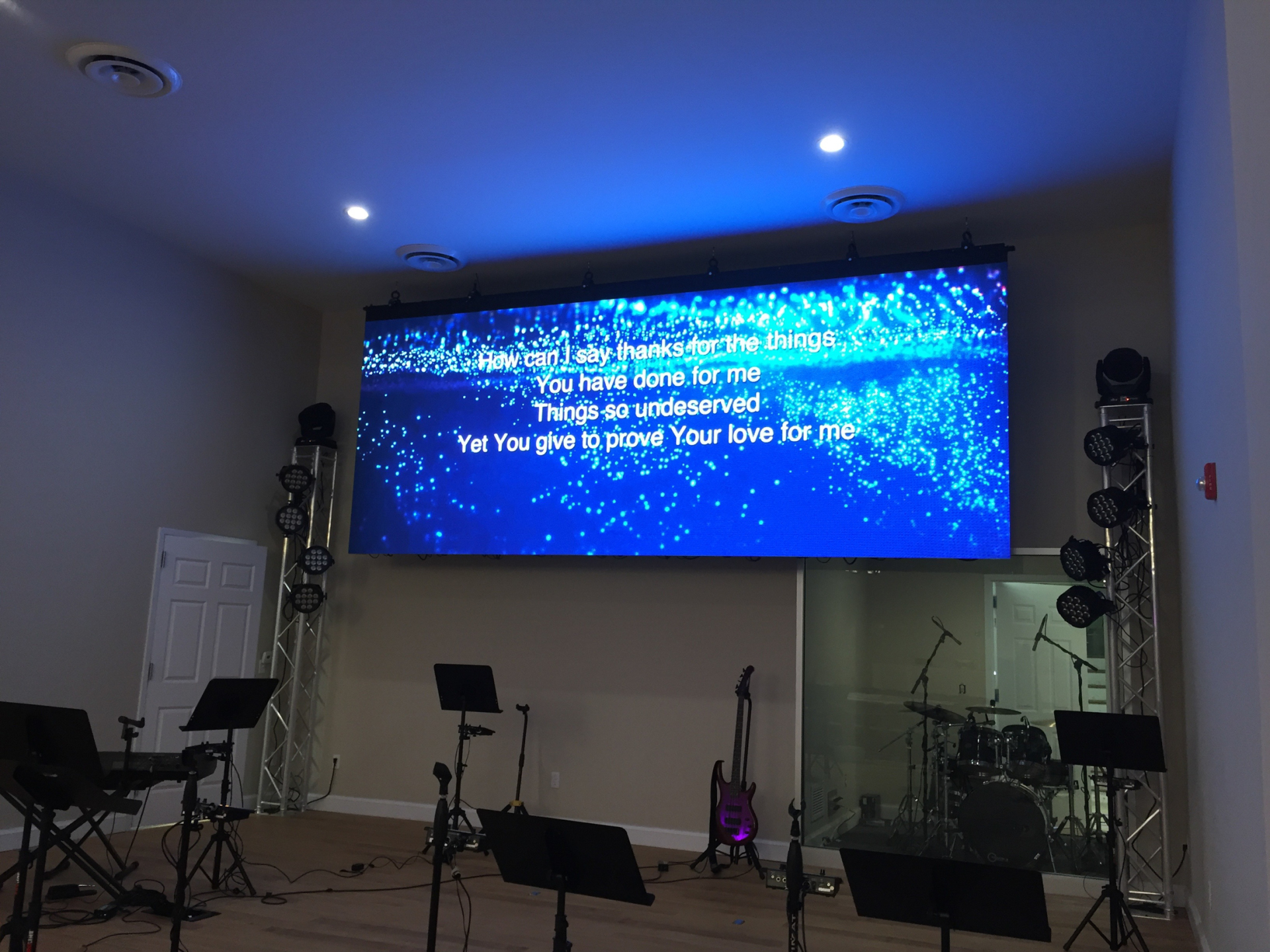 The most exciting part of the install for us was setting up the video wall. Pictured above are 40 PVP3 Video Panels from Chauvet. Instead of a projector and screen, Transformation chose video display panels for a bright, clear picture. Not only is it a gorgeous display, video panels insure that the ambient light spilling in from windows would not cause a glare or disrupt the picture.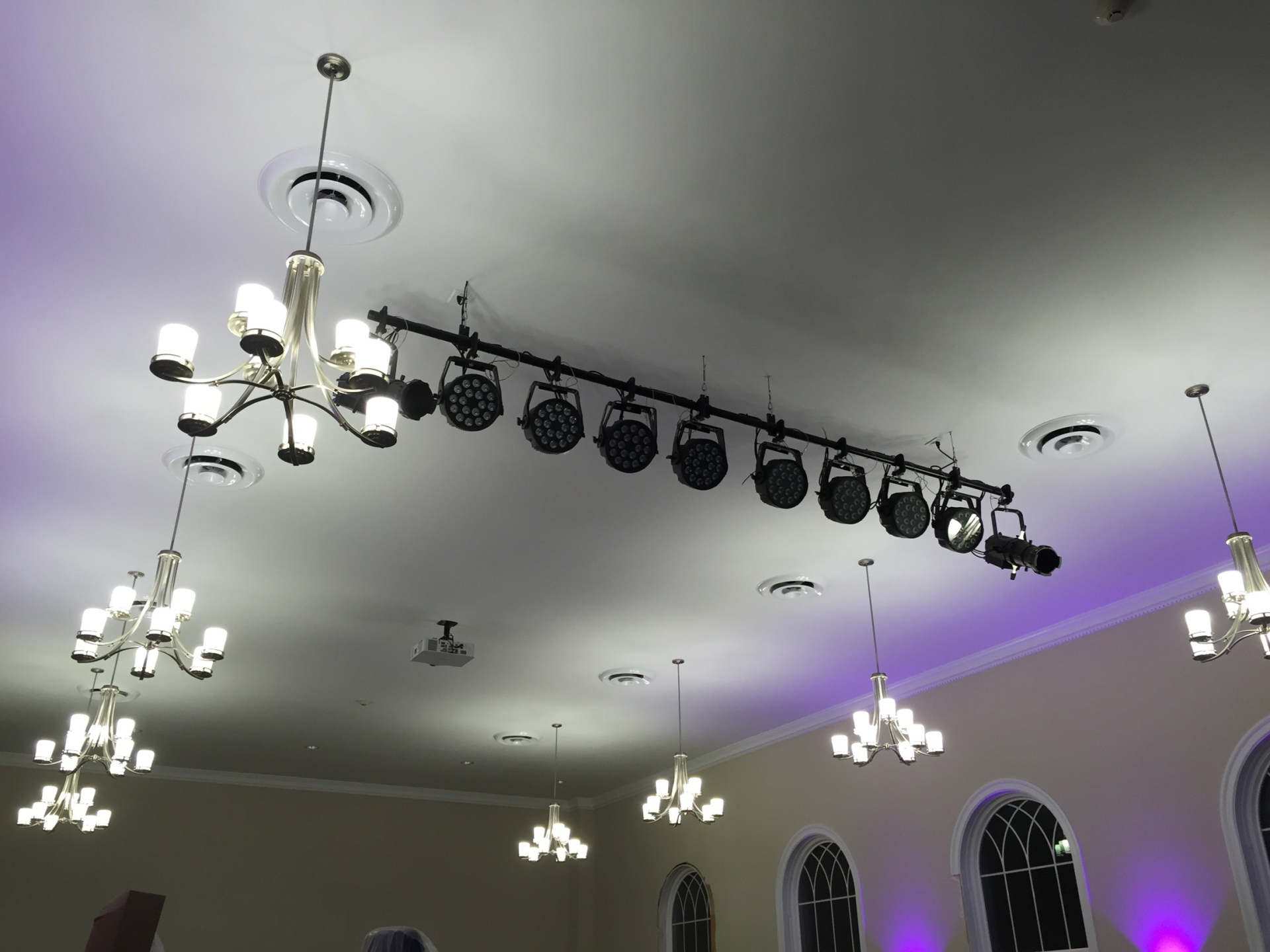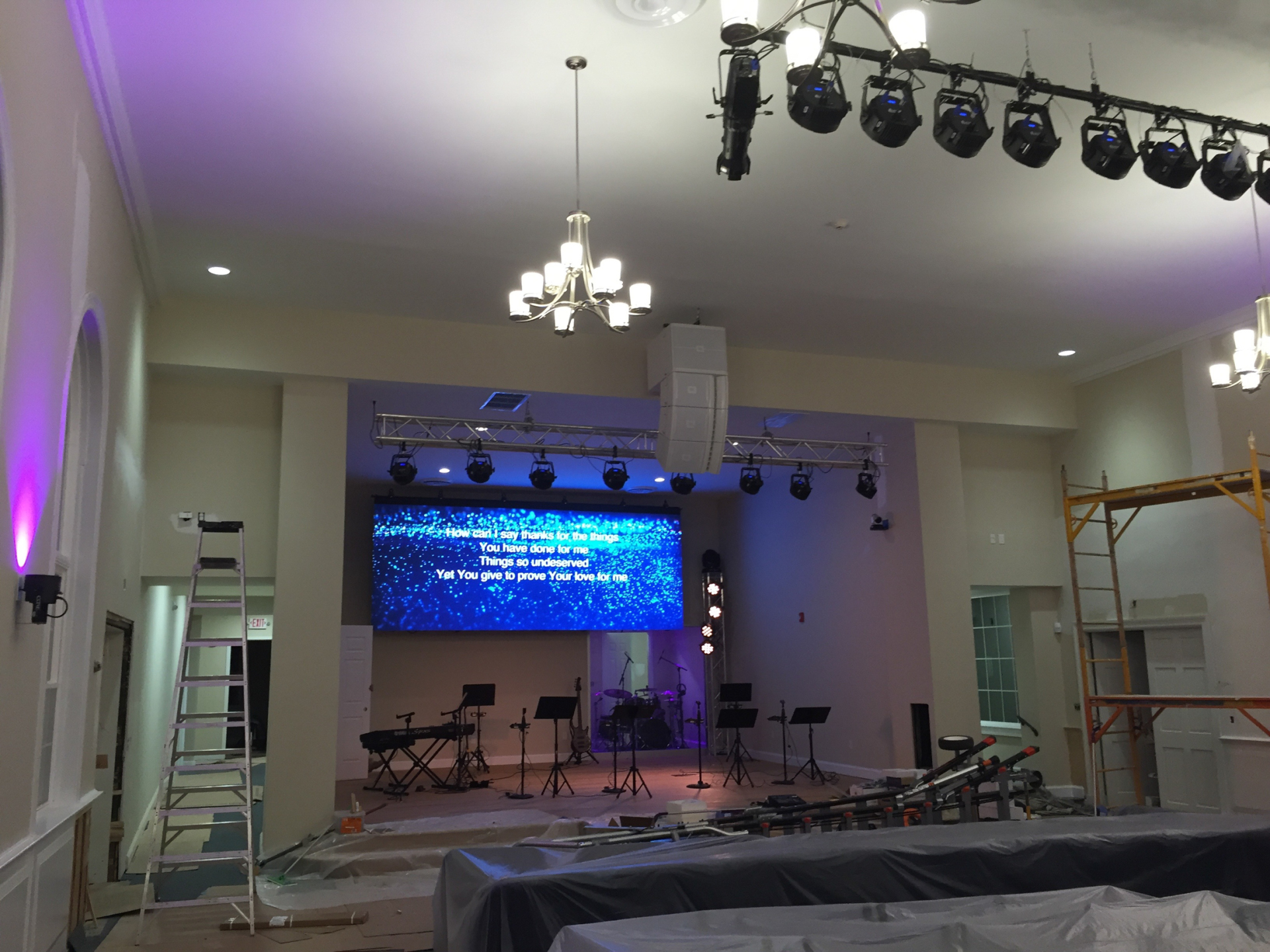 For front lighting we hung eight Sixpar 300s for a nice, even wash. On either side of these we placed two Warm White Profile Ellipsoidals from Elation. White is a tricky color to get right- using a "warm" white allows for a more natural-looking spotlight and is an ideal choice for churches and theaters.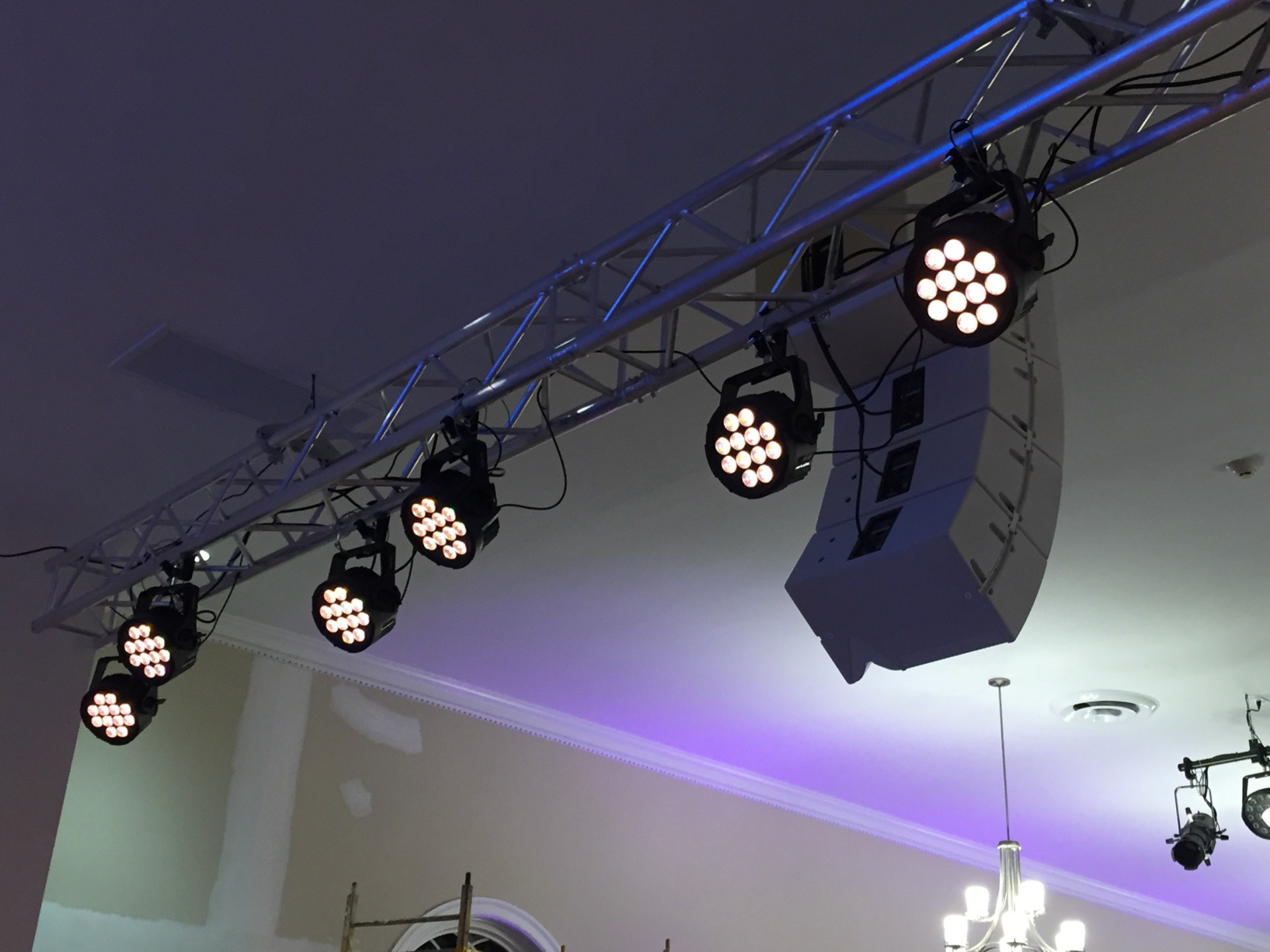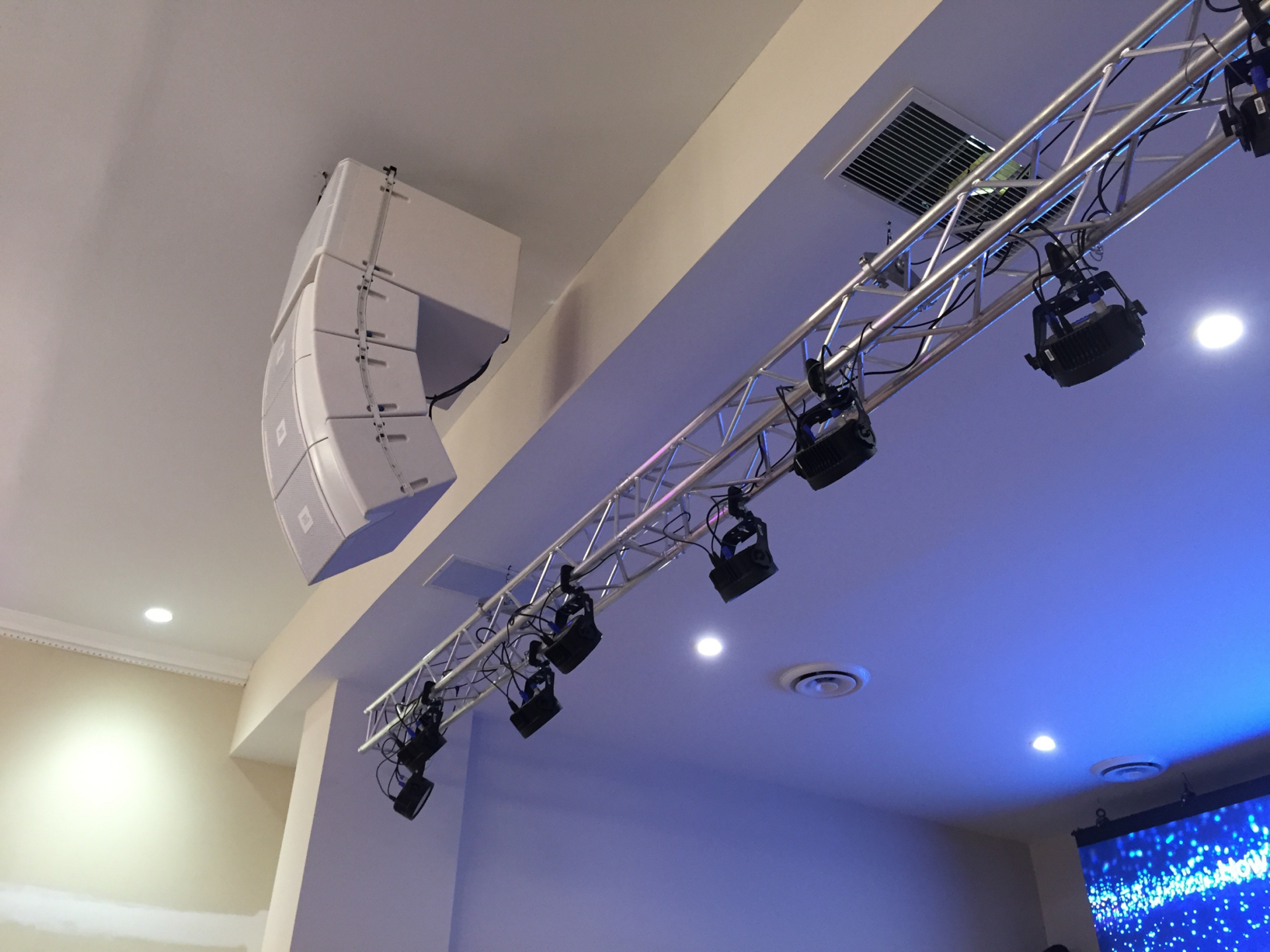 For stage lighting we used all of 16 Sixpar 200s– eight flown from a second truss that was placed above the stage, and four on each side of the stage to create a backlight. The left and right trusses were topped with Intimidator Spots from Chauvet. A JBL line array was hung front and center to create a clean, uncluttered look.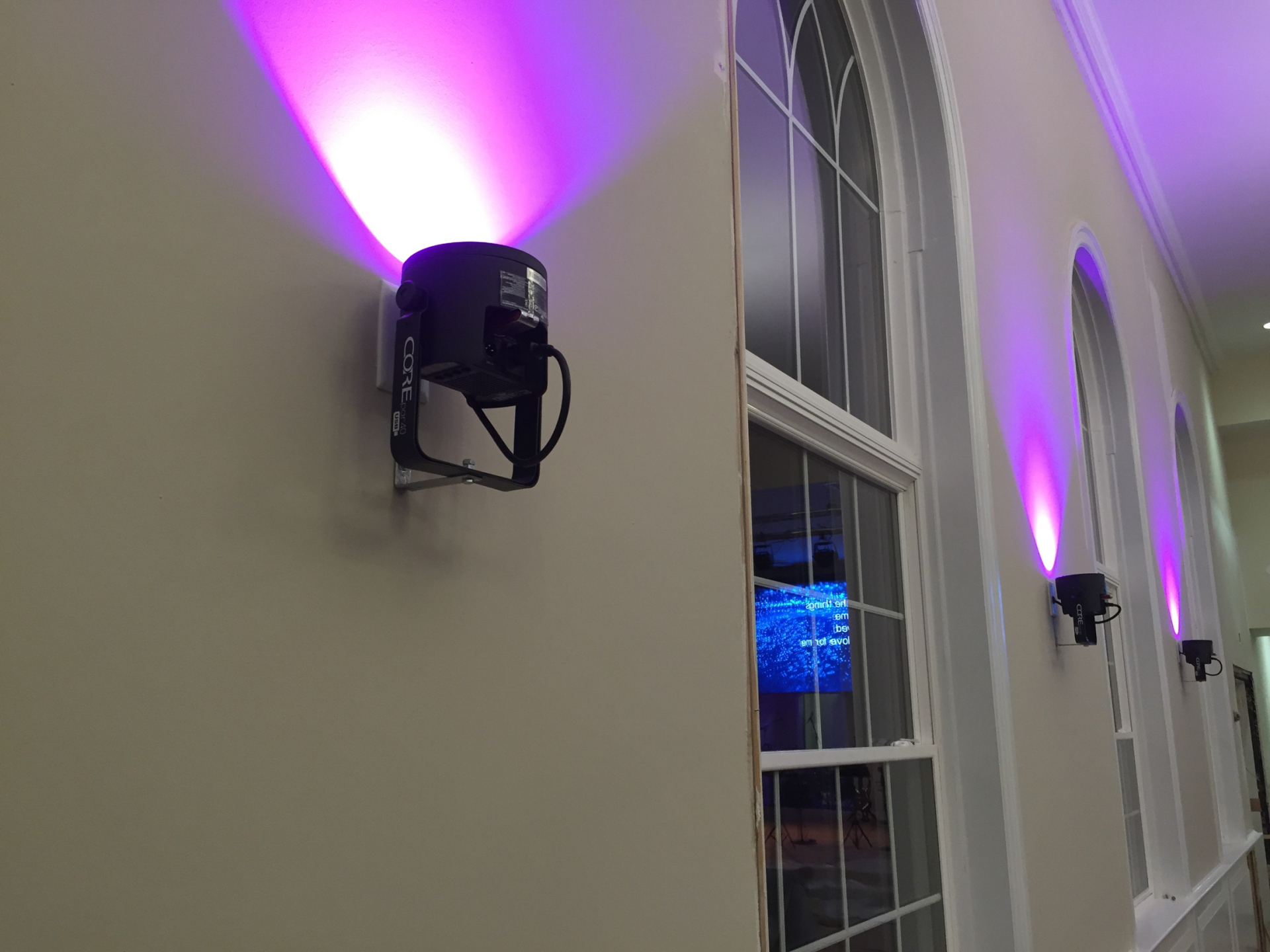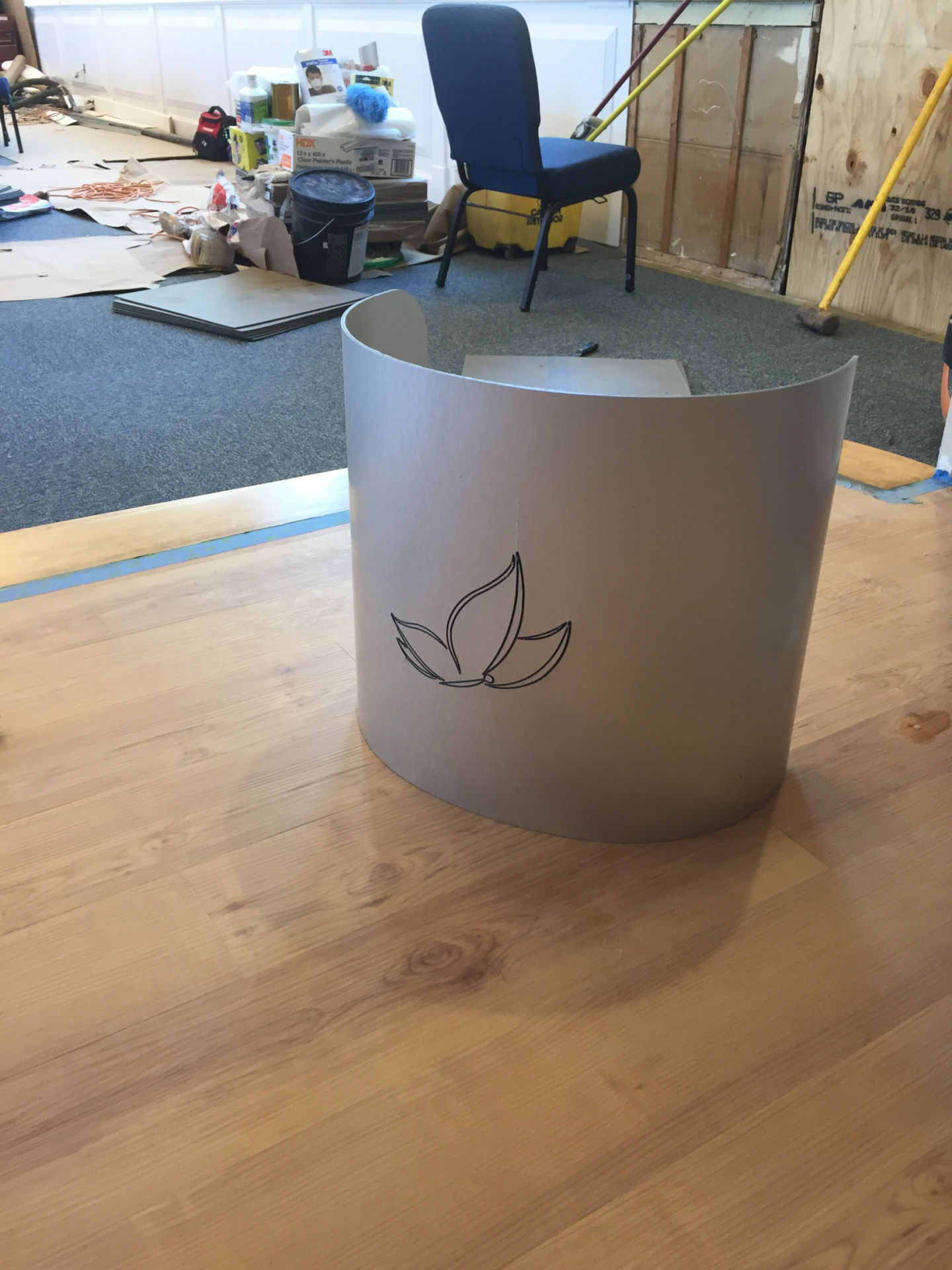 To add to the contemporary feel, TLC wanted wall sconce lighting that could change color and become one with the lighting system. This proved difficult, however, because it was impossible to run DMX wire through brick and plaster walls. Luckily these Chauvet Core 40s have a really great USB wireless DMX feature that allows them to be programmed without DMX cabling. We are also in the process of creating custom shell covers (pictured above) to hide the Core 40s.
UPDATE 4/26:
Here are the finished custom sconce covers: